HOLY HAPPENINGS THIS SUNDAY
December 16, 2018
'Open Your Heart' DCYF Gifts Are Due Sunday
+
9:15 am Nursery    9:30 am Church School
Community Carol Sing-Along at 3 pm followed by Christmas goodies in the Great Hall
Bring your friends!
+
Contribution envelopes will be available at the back of the church.
Coming Up!
Friday, December 21
"Blue Christmas" Service with Healing Prayers at 5:30 pm
A service for the Sorrowful in a Season of Joy – Grace Note singers will be with us
Saturday, December 22
Epiphany Soup Kitchen at 2pm
Sunday, December 23, Advent IV
8 am: Holy Eucharist and Sermon – 9:30 am: Holy Eucharist, Choir and Sermon
Monday, December 24, Christmas Eve
4 pm: Holy Eucharist and Christmas Pageant
9 pm: "Midnight" Mass
Tuesday, December 25, Christmas Day
9:30 am: Holy Eucharist with sermon but no music
Sunday after Christmas, December 30
One Service
9:30 am: Holy Eucharist with Lessons & Carols
FYI
Your Holiday Shopping
When shopping on Amazon, please choose Amazon Smile and choose Saint Martin's Parish as your charity of choice.
0.5% of all your purchases will be donated to us by Amazon!
Prayer Shawls Available
Prayer shawls are available to anyone in need of comfort, handmade by members of The Knitting Ministry. Please contact Jill Scott or Natasha Lofgren or see the office. We welcome new members any time and at any skill level. We meet the first Saturday of the month.
Jill:  mhscott65@gmail.com Natasha:  nal811@icloud.com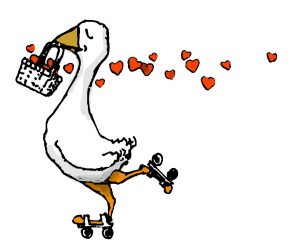 Our 'Thrifty Goose' Thrift Shop is in GREAT NEED of good, quality, current style FALL & WINTER tops, sweaters, jackets, coats for women and men. No pants/slacks or suits needed. They also need Fall and Winter clothing, toys and books for children of all ages. If you drive it over, we'll carry it in! Call us at 751-2141. The Thrifty Goose NEW Fall Hours: Wednesdays, Fridays, and Saturdays from 10 am-2 pm. Thank you!!