HOLY HAPPENINGS THIS SUNDAY
February 17, 2019
The Goffs and Sam Coale will host Coffee Hour this Sunday!
+
9:15 am Nursery
+
9:30 am KidZone in Church: Bring Your Action Bibles and hear the Kids' Choir sing!
+
11 am Adult Forum – Stearns Room "Episcopal 101"
#3 God, Jesus, and the Church
SIGN-UP SUNDAY!
for our Tuesday Night Lenten Supper program
that will run from March 12 through April 9
Simple Supper and Journal for a suggested cost of $60 for 5 weeks
5:30 pm Stations of the Cross followed by Holy Eucharist
6:15 pm Supper
7-8:15 pm Program: A Life of Grace for the Whole World:
A Study Course on the House of Bishops' Pastoral Teaching on the Environment
8:15-8:30 pm Compline
RSVP to sesposito@stmartinsprov.org or sign-up in the Great Hall
COMING UP!  
Thursday, February 14
The Knitting Ministry will meet from 2 pm to 5 pm in the Stearns Room
All are welcome!
Saturday, February 16
Central Congregational Church
296 Angell Street  02906     www.centralchurch.us   401-331-1960
The Darrell West lecture series on Religion & Politics 2019
Guest Speaker: Barry C. Black/Chaplain of the United States Senate
Topic: From the Hood to the Hill   FREE…ALL ARE WELCOME
Tuesday, February 19
(rescheduled)
Gander (Men's Group) at 6:15 pm in the Great Hall
Pizza & Beer   $10 suggested donation
+
Sunday, February 24
Property Committee Meeting/Stearns Room
After the 9:30 am service
New members welcome

Women's Spirituality Group (WSG) at 6 pm
Please speak with Susan Allen
+
Thursday, February 28 from 6-7 pm
St. Martin's Church is calling all 20s and 30s–ish to
Meet the Rector for a drink
(Father Mark will pick up the first round!)
Mare Rooftop
229 Waterman Street   Providence  02906
For questions or to RSVP (although not required), please contact Susan
at sesposito@stmartinsprov.org
FYI
ESTATE SALE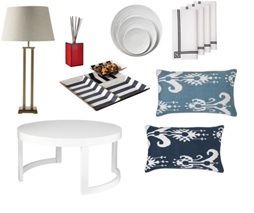 St. Martin's is having an Estate Sale, February 23 (9 am to 3 pm) and 24 (9 am to 1 pm).
We are looking for donations of household goods, furniture, bric-a-brac, etc. Contributions can be dropped from now until Feb 21.
Any questions please speak with Brigit Timpson at btimpson@stmartinsprov.org or Susan Esposito at sesposito@stmartinsprov.org.
If you can work a shift from now until February 21st, please sign up on the flip chart in the back of the church.
We're sorry but there can be NO pre-sales for this event.